Core tasks
Based on the self-developed servo control system with precision force control as the core, DH-Robotics provides customers in various industries around the world with a variety of intelligent grasping products, which are well adapted to various scenarios such as detection, sorting, handling, and assembly, it provides higher accuracy, better usability and stronger stability for intelligent manufacturing capabilities .
---
Unmanned new Coronavirus detection
More possibilities for unmanned Coronavirus detection and throat swab sampling: The solution is AGV with two RGI rotating grippers and one PGE parallel electric gripper to complete the collection of collectors, sampling, test tube opening, storing samples, and closing lids , Disinfection and all the above processes. No human intervention is required during the whole process.
Application Products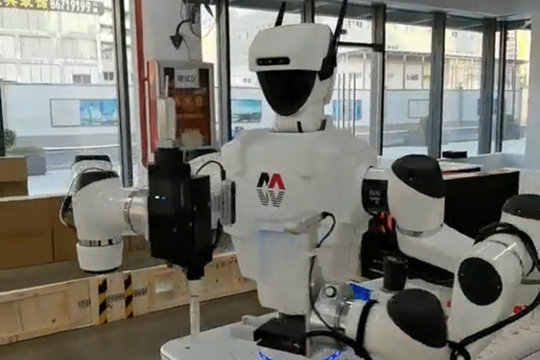 ---
Multi-channel nucleic acid virus divider
The dimension of RGI series is only 50×50 mm with a slender structure that can support the side-by-side installation and operation of multiple grippers in a limited space. Compared with a single-channel device, the multi-channel nucleic acid virus beaker can support simultaneous processing of 2 or 4 sets of samples, which is more efficient.
Application Products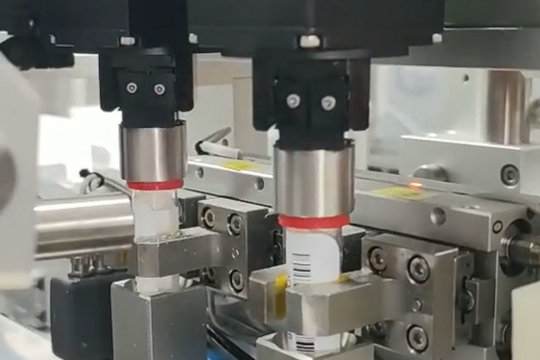 ---
Nucleic Acid Virus Cupping Apparatus
The sub-cup process transplants the scattered reagents into the reagent kits for batch processing and testing (24, 48, 96-well plates) which meet the international standards. In this process, the application of electric grippers can maintain the cleanliness of the kit and samples to the greatest extent.
The virus tube was gripped and rotated for scanning the sampling information.
Application Products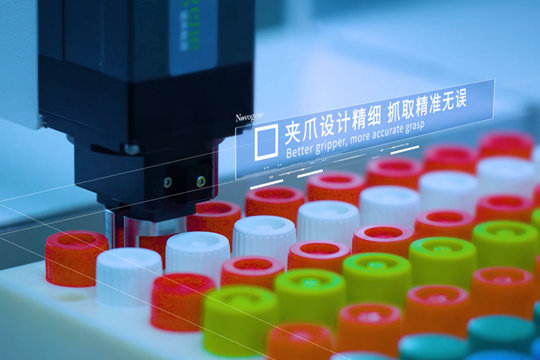 ---
Automated cup processing system
The automatic sub-cup processing system, through ABB's Scara robotic arm and DH-Robotics electric gripper, can automatically complete the operation of sample tube opening, scanning, information entry, pipetting, turning plate, and closing lid. The whole process is in a closed negative pressure state to ensure that the sample is clean and free from contamination.
Application Products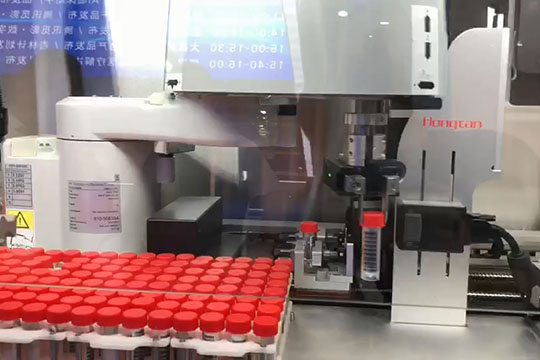 ---
Multi-channel test tube opening and closing lid
The medical industry often involves the processing of large quantities of samples, and more efficient solutions are needed to meet this challenge. The RGI series has a length and width of only 50×50 mm and a slender structure. It can support the side-by-side installation and operation of multiple grippers in a narrow space. Therefore, it can complete the opening and closing tasks of multiple test tubes at one time and improve efficiency.
Application Products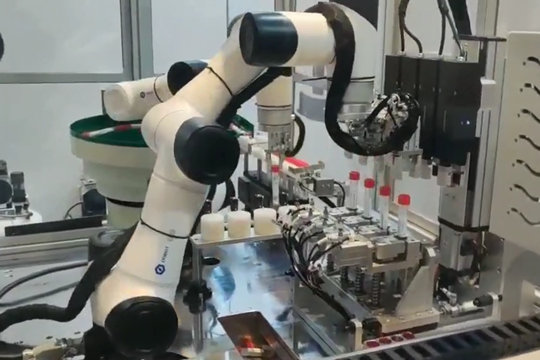 ---
Test tube opening and closing lid
Opening and closing the lid of the test tube is the most common standard task in the medical industry, and the needs of sample testing, preparation, and cupping are all involved. The DH-Robotics RGI series servo rotating electric gripper can complete grasping and infinite rotation tasks on the same gripper, meeting the requirements of the medical automation field for the accuracy, efficiency, cleanliness and aesthetics of the opening and closing tasks.
All products of DH-Robotics electric grippers have obtained CE, FCC, and RoHS certifications.
Application Products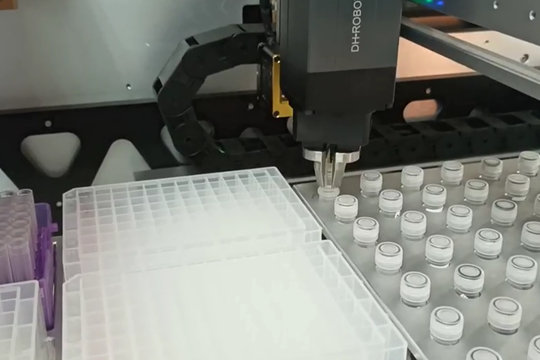 ---