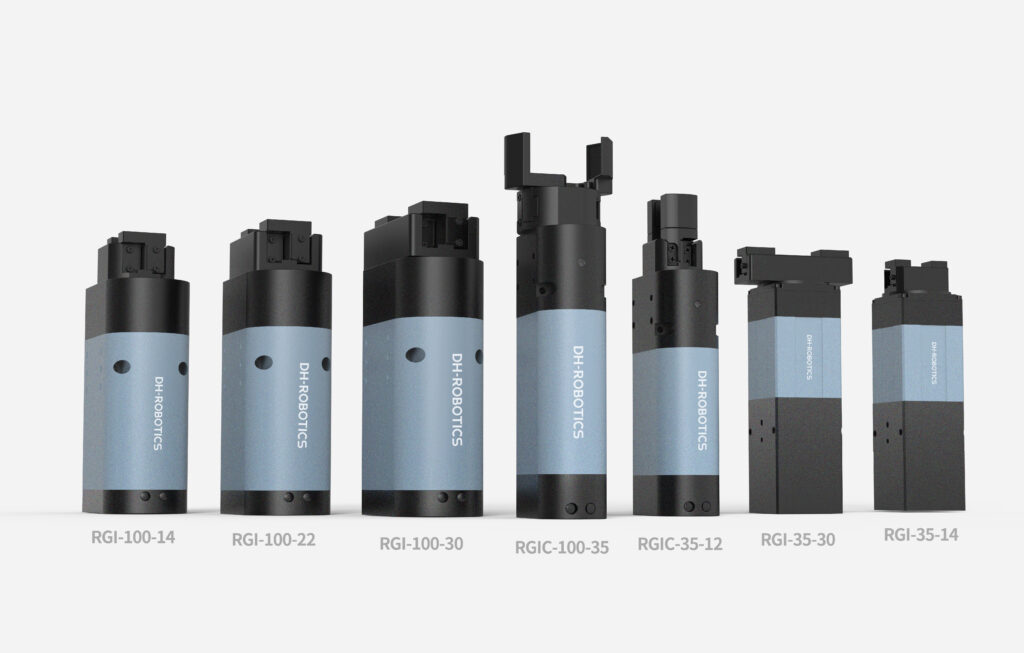 The first fully self-developed infinitely rotating electric gripper on the Chinese market
As one of the "star products" of DH-Robotics, the RGI Rotary Electric Grippers has attracted the attention of many customers since its first launch in 2020. At present, the RGI series have served hundreds of customers, covering industries including medical automation, 3C electronics, semiconductors, new energy, auto parts, etc. Among them, the application of RGI rotary electric grippers in the field of medical automation is even more advanced In the forefront of the industry, the market share is far ahead.
At the same time, the RGI series products solve the problem of wire routing and power supply when the gripper rotate infinitely, and at the same time realize the compact and precise structure.
Features:
Gripping & Infinite rotation
The unique structural design in the industry can simultaneously realize grasping and infinite rotation on one electric gripper, and solve the winding problem in non-standard design and rotation.
Compact & Double Servo System
Two sets of servo systems are creatively integrated in a 50 × 50 mm machine body, which is compact in design and can be adapted to richer industrial scenes.
High repeat accuracy
The repetition accuracy of rotation reaches ±0.02 degrees, and the repetition accuracy of position reaches ±0.02 mm. Through precise force control and position control, the gripper jaws can complete the grasping and rotating tasks more stably.
RGI Features
As servo-rotating parallel grippers, the RGI series is equipped with a pair of parallel fingertips that rotate while grasping. Meet the needs of customers in various scenarios.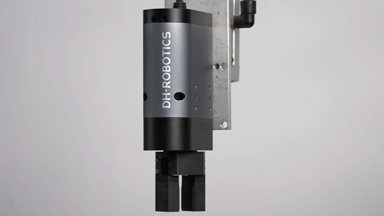 RGI Infinitely rotating
Application Industries
DH-Robotics electric grippers are equipped with Modbus RTU (RS485) and Digital I/O communication protocols as standard, and can be equipped with TCP/IP communication modules (including USB2.0, CAN2.0A, PROFINET, EtherCAT) are optional, It is very suitable for the higher requirements of medical equipment for information transmission. The electric gripper can provide real-time feedback on the grasping status, which is convenient for data analysis and equipment management。