On December 19, 2022, the group standard Parallel Electric Gripper Technical Specification(T/AIIA 003-2022), led by DH-Robotics Technology Co.,Ltd. and jointly drafted by member units of Shenzhen Artificial Intelligence Industry Association, was officially released.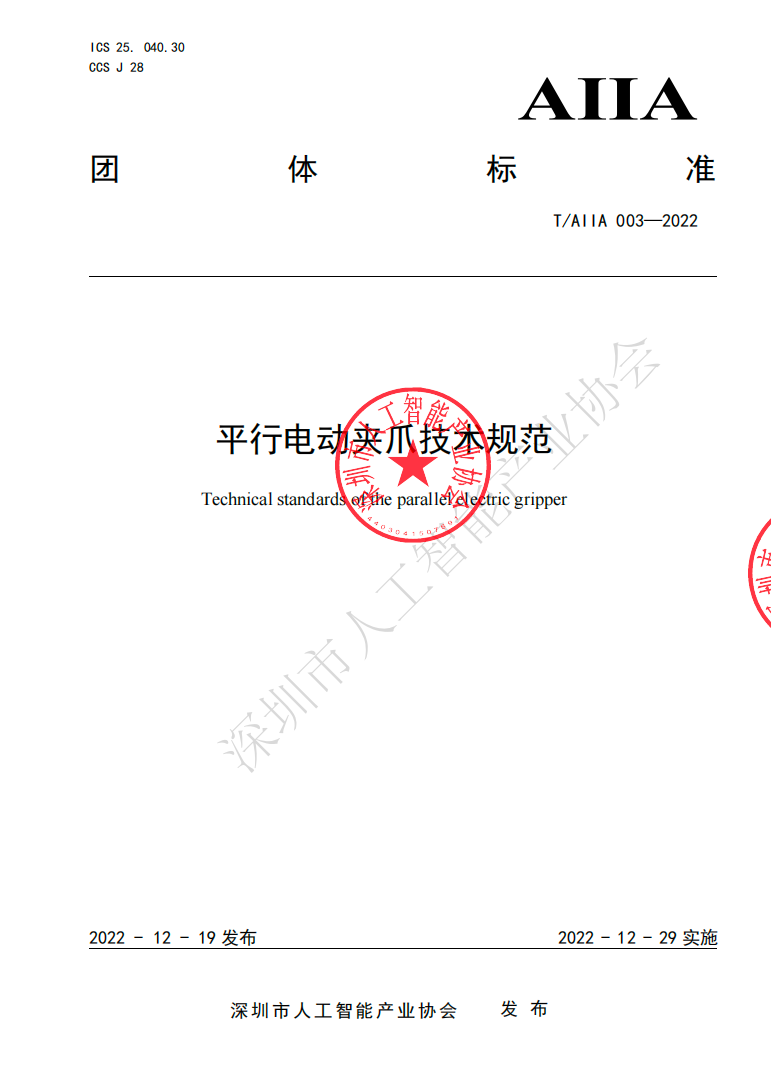 With the continuous development of the robot industry, the end -effector plays an increasing inportant role in the entire production process of intelligent manufacturing. The release of Parallel Electric Grippers Technical Specification group standard has a certain degree of advancement abd guidance, which will play an important guiding role in  the production standard of the entire end-effector, and will also become an effective reference for the procurement of electric grippers by intelligent manufacturing-related enterprises, filling the gap of the domestic electric gripper production standard system. It also standardizes the market and provides an important reference basis for the production of higher quality electric grippers.
As the lead sponsor of this standard, DH-Robotics actively participated in the development of the industry standard Parallel Electric Gripper Technical Specification. While taking into account the demands of customers in different industries, we combine the arributes of international and domestic standards to provide strong technical specification support for industry technology and product innovation, and promote the sustainable and healthy development of the domestic end-effector industry together with many enterprises.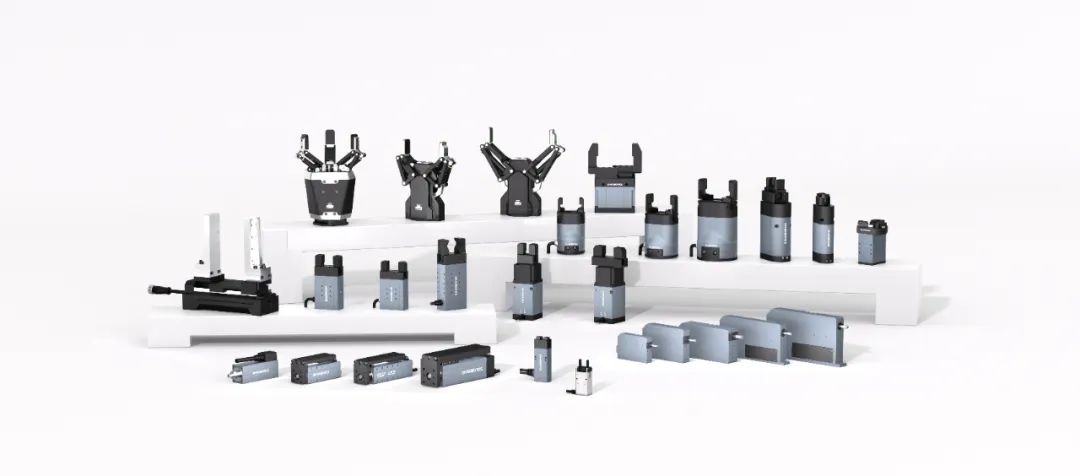 As a high-tech enterprise focusing on providing core components for industrial intelligent manufacturing scenarios, DH-Robotics has launched three product series of Servo Electric Gripper, Voice Coil Actuator and Servo Electric Cylinder based on its self-developed precision force control direct drive technology, providing customers with complete intelligent manufacturing gripping and precison force control solutions. We have served over 500 global industry head enterprises such as BYD, Samsung, DJI, Foxconn, Lance Technology, Shanghai Volkswagen, BOE, etc., and become the partner of industry leading customers