Industry Applications
The global manufacturing industry is gradually entering the era of high-end intelligence. There is an increasingly demand on automation, informatization, intelligence, and energy saving. Due to the continuous development of the industry, cost-effective precision motion and smart assembly have become the primary target for the development of smart manufacturing in various industries.
Hold the paper cup to complete the coffee brewing
The AG-160-95 adaptive grippers was applied with a dual-arms collaborative robot to complete complex and precise actions such as holding paper cups, brewing coffee, and injecting milk.
Application Products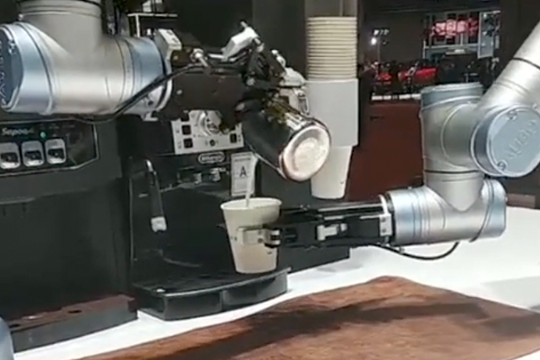 ---
Shelf picking and mobile handling
The "electric gripper + collaborative robot + AGV" collocation was applied to complete shelf picking and mobile handling in the new retail field, and the delivery process is unmanned.
Application Products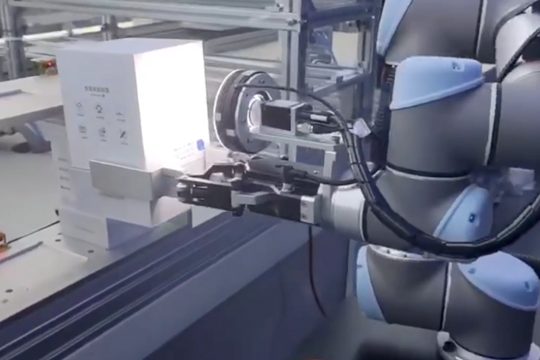 ---
Ice cream making
In the new retail industry, the AG-160-95 adaptive gripper was applied to complete the production of ice cream cones.
Task difficulty: precise force control, position control, position repeatability, fast movement.
Application Products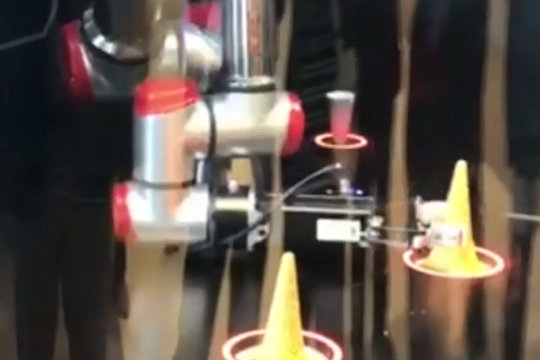 ---