On July 30, DH-Robotics East China Branch office (Suzhou) officially moved into the new office space at 303, Building 6, Creative Industry Park, No.328, Xingu Street, Suzhou Industrial Park, Jiangsu Province. All employees of the Shenzhen company and external partners witnessed this an important moment.
The relocation of East China Branch office (Suzhou) opens a new chapter for the development of DH-Robotics in East China. DH-Robotics takes Suzhou as the center and radiates the automation industry market, providing it with a full range of integrated solutions according to customer needs. Efficient and high-quality services and products, and the continuous advancement of cooperation projects such as market development, channel expansion, brand promotion, and market services in East China are of great significance to the company's business development and overall competitiveness.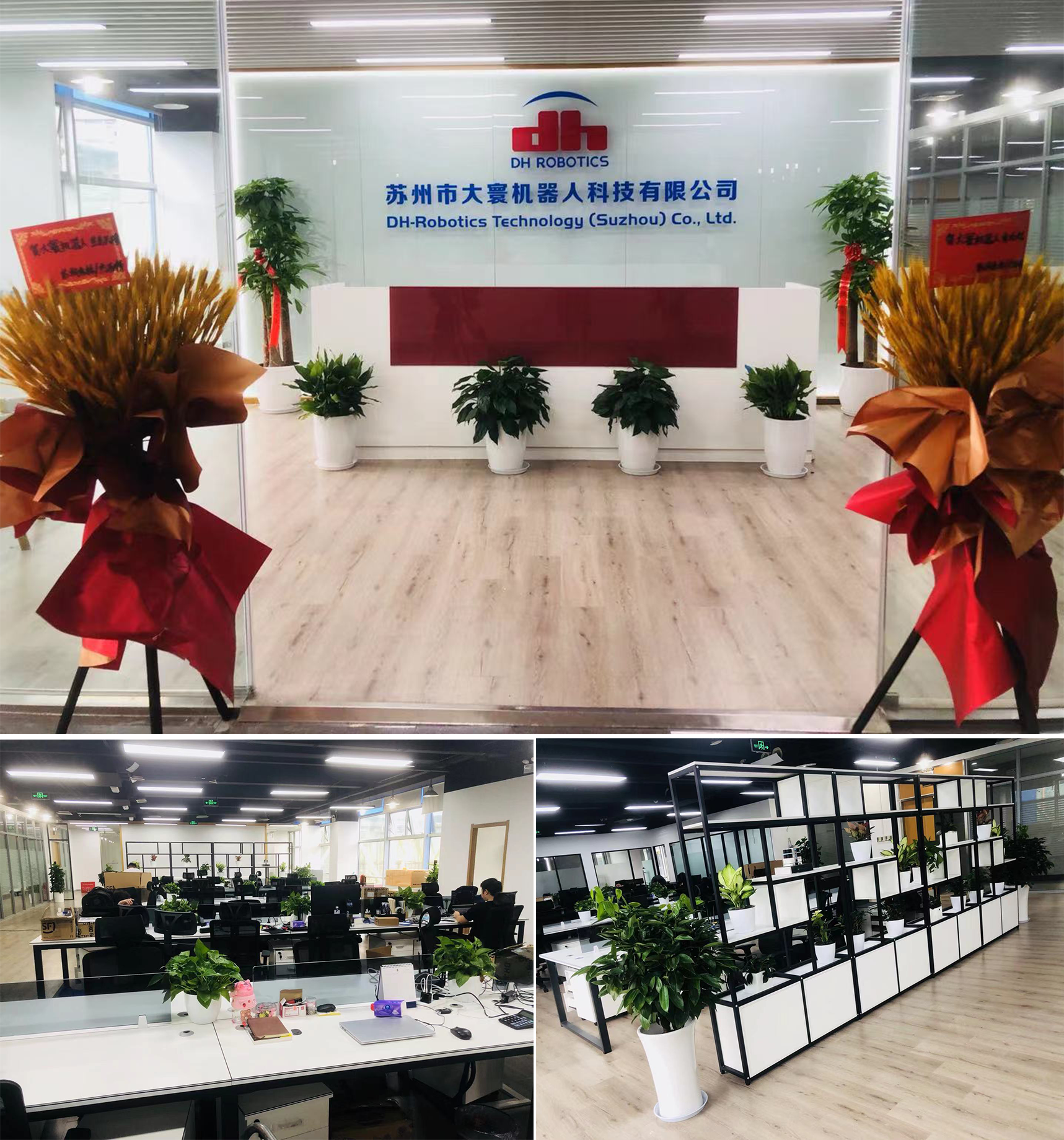 The new location of the East China Branch office has convenient transportation, spacious and bright office space, complete functions and advanced facilities, which provides a guarantee for the pre-sale and after-sale service of customers in East China, and realizes localized service and operation.
In addition, the relocation of the East China Branch office has fully proved DH-Robotics's determination and confidence in the operation of the East China region. DH-Robotics will continue to provide the automation industry with the better electric actuators and services to help the transformation and upgrading of intelligent manufacturing.
Finally, I would like to take this opportunity to thank the industry partners for their long-term support and cooperation with DH-Robotics! Welcome to the new office in Suzhou to exchange and visit, there will be more new products and applications on display.