Big news!
DH's new official website has been launched recently!
The URL is still www.dh-robotics.com
With more information, more cases, and smoother interactions, our new website is believed to enable partners and customers to have a better understanding of DH-Robotics.
Partners who are very concerned about DH-Robotics, may have also discovered that the selection manual of DH electric grippers has also been updated recently. From product application cases, to DH manufacturing system, from selection code, to pre-sales Q&A, through the new version of the selection manual, you can learn about all aspects of DH's products.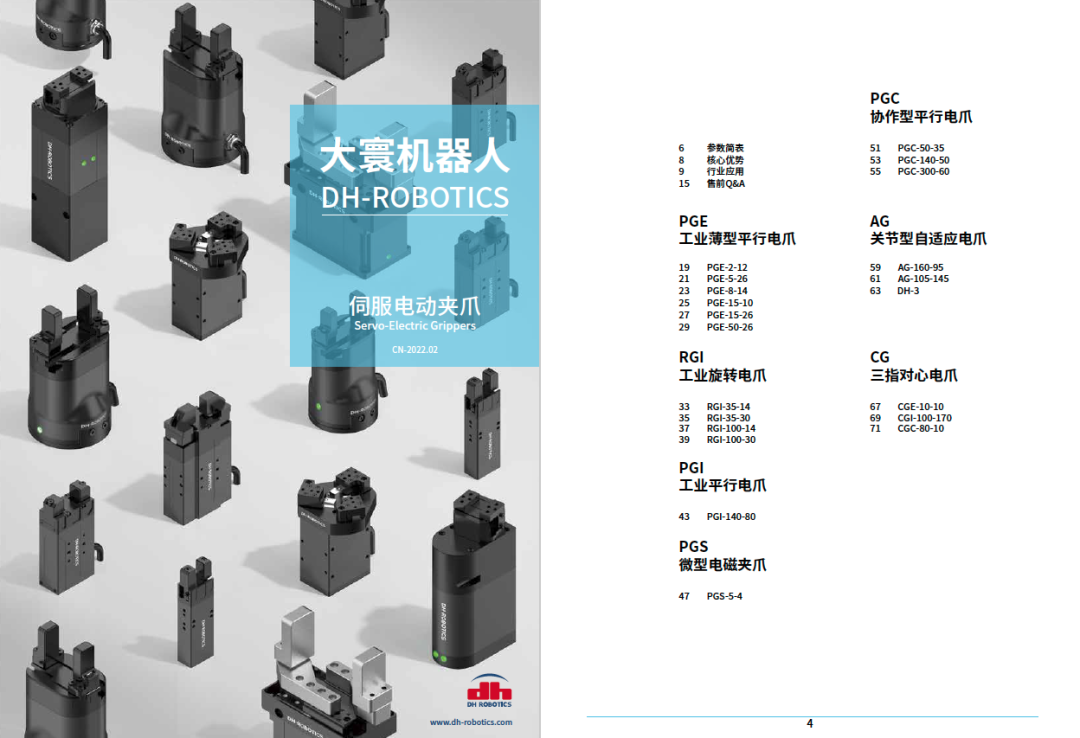 If you want to download our selection manual, you can click "DH Product → Selection Manual" on the homepage of DH Robotics' Official Wechat Account. You can also go directly to www.dh-robotics.com to get more of our products, cases and other related information.
In the new year, DH Robotics will continue to work hard to launch more high-quality new products, so stay tuned.